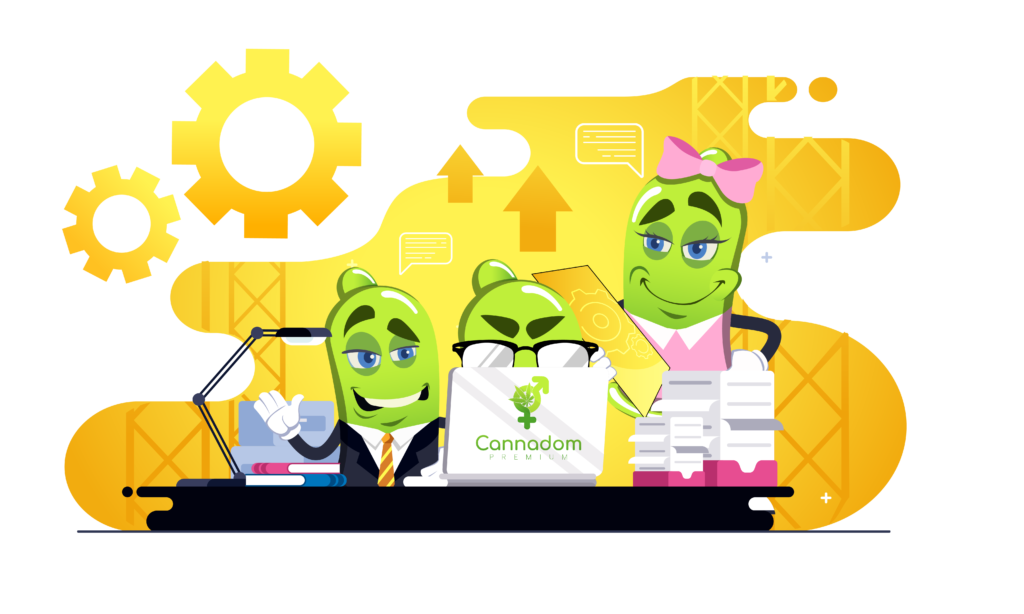 Who are we?
Welcome to the forefront of sensuality and well-being in Europe! We are a leading company in the cannabis industry on the continent, specializing in the manufacturing and sale of CBD-enriched pleasure products.
In a world where pleasure and health intertwine, we have embraced innovation to offer products that take intimacy to the next level. Our passion for quality, safety, and customer satisfaction has positioned us as a benchmark in the industry, providing our customers with unparalleled intimate experiences. Discover how we have merged the science of CBD with a passion for pleasure in every product we offer.
Explore Cannadom's Cutting-Edge Collection of Products
Innovation is part of our DNA at Cannadom, and we are committed to delivering the best products on the market. We work tirelessly to design and introduce new products that will become future essentials.
Impeccable Quality Standards
Our pursuit of excellence has led us to implement rigorous quality protocols, including ISO9001:2015 and Good Manufacturing Practices (GMP). This ensures fast, safe, and efficient manufacturing, providing a level of service and products that are unparalleled. Our wholesale and retail customers have shared their praise and positive reviews, endorsing our dedication to quality and customer satisfaction.
Cannadom's Triumphant Journey in the Market
In any business model, success is built on mastering every step of the process, from cultivation to distribution. We take pride in excelling at every stage, from meticulous cultivation and harvest to biomass transformation and the extraction of the cannabinoids that bring our products to life. Our advanced distribution system is the crown jewel that brings our excellence to your doorstep.
Cannadom's Global Position
After consolidating our presence in the European market, we have established over 5,000 points of sale in 27 European Union countries and beyond. This diversity of purchase locations provides our customers with a variety of options, whether they want to purchase our products online or at a nearby store. But we don't stop here; Europe is just the beginning.
The Future Awaits Us
In the coming years, we plan to strengthen our presence in the post-Brexit UK and expand into growing cannabis markets such as Asia-Pacific, North America, Latin America, and Australia. The potential of the cannabis industry equals its constantly increasing demand, which fills us with optimism.
As we look toward a promising future, we invite you to be a part of our story. Join us, reap the benefits of the cannabis industry, and experience the advantages that only Plant of Life can offer. Join us on this exciting journey!