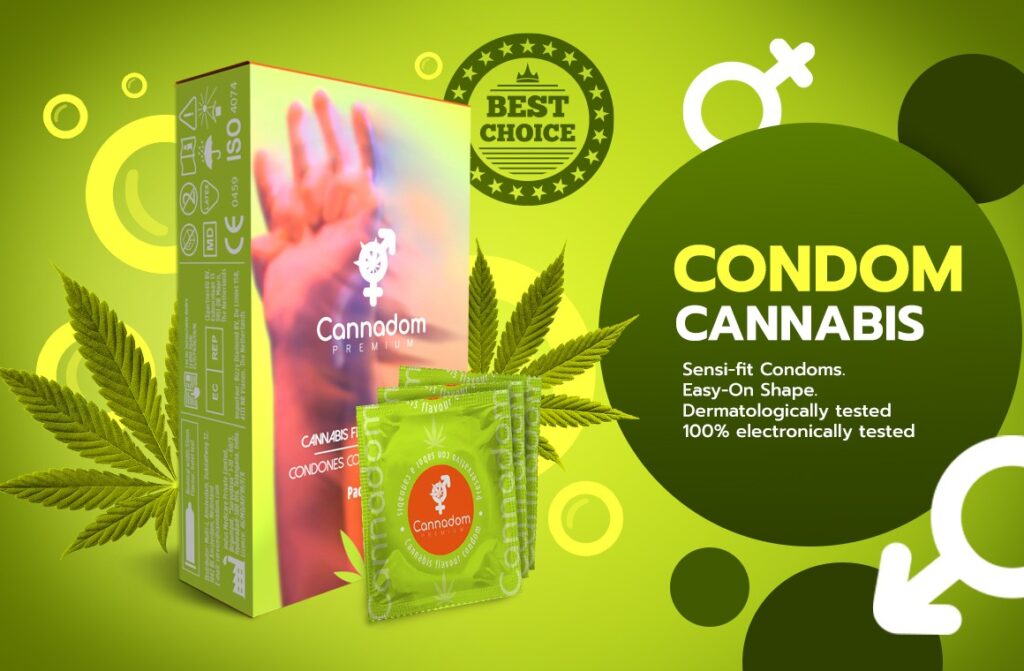 Our unique and safe formula has been carefully developed to provide a delicious taste and tempting aroma that will take you on an unparalleled sensory journey. Each condom is manufactured to the highest standards of quality and safety, so you can enjoy passion with complete confidence and peace of mind.
But don't worry, our condoms do not contain THC or any other psychoactive component. They are entirely safe and designed to provide you with a sensual and exciting experience without unwanted side effects.
Whether you want to explore new flavors, intensify your experiences, or simply add a touch of fun to your intimate moments, our cannabis-flavored condoms, and mint for the more reserved, are designed to satisfy your desires. Discover the delicious difference of a tastier and more thrilling intimacy with our one-of-a-kind condoms. Get ready for an intimate experience you'll never forget!